Work Package 4 - Dissemination and awareness raising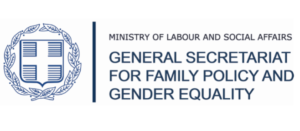 The General Secretariat for Family Policy and Gender Equality (GSFPGE) has undertaken a series of activities in order to disseminate the Gender Public Debate project and its outcomes to the general public. These activities include the designing of a website as a nodal point for communicating the project and its aims, as well as for disseminating the academic/research material that has come out of Work Packages 2 and 3 and the two Guides for media stakeholders and women politicians and candidates. In addition, the agency has undertaken the design and production of related editions, a TV spot production and the printing of two information leaflets on sexism. Finally, it is responsible for the organization of a final Web-Conference which will communicate the project's results and conclude the signing of a Memorandum of Agreement with stakeholders on the issue, aiming at engaging them in the project's aims and further maximizing its impact.


This Project was co-funded by the European Union's Rights, Equality and Citizenship Programme (2014-2020). Τhe content of this website represents the views of the author only and is his/her sole responsibility. The European Commission does not accept any responsibility for use that may be made of the information it contains.