Work Package 1 - Management and Coordination of the Project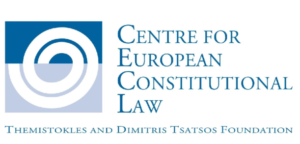 The Centre for European Constitutional Law – Themistoklis and Dimitris Tsatsos Foundation is responsible for the management and coordination activities of the Gender Public Debate Project, seeing to its smooth course and conduct, securing regular communication and cooperation among participating partners.

This Project was co-funded by the European Union's Rights, Equality and Citizenship Programme (2014-2020). Τhe content of this website represents the views of the author only and is his/her sole responsibility. The European Commission does not accept any responsibility for use that may be made of the information it contains.